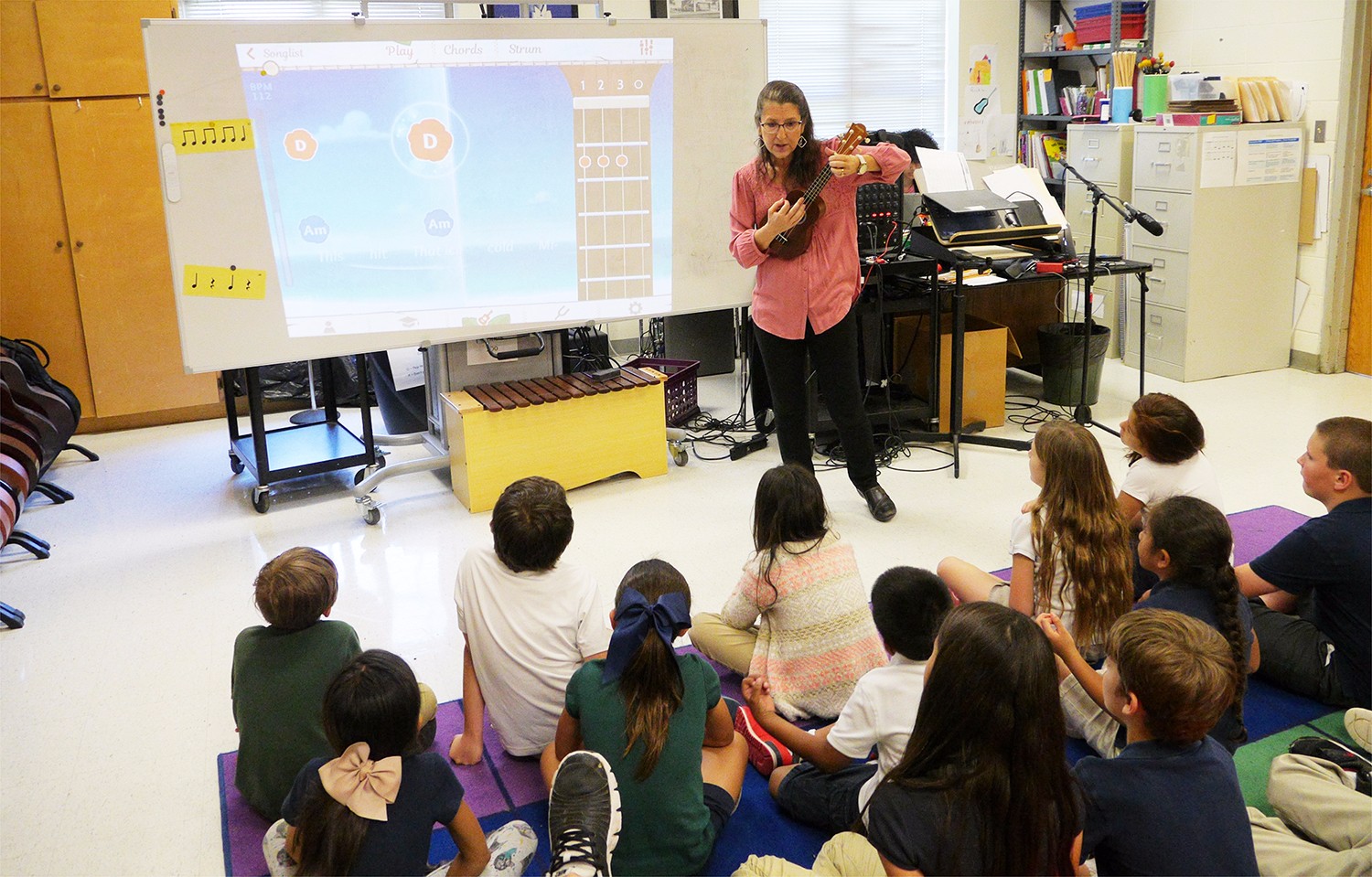 How This Course Came To Be…
Based in Helsinki, Finland, Musopia Ltd is a mobile app development studio dedicated to creating fresh and innovative music software that makes playing music easier. Musopia´s apps, like FourChords and Ukeoke, apps have been featured by Apple as "Best Apps" and reached TOP10 Music rankings in more than 40 countries, with millions of jamming sessions on iOS and Android devices.
Musopia began working with the course instructor, Gary Heimbauer, in 2015 when he was the Director of Curriculum for leading music education non-profit Little Kids Rock. They collaborated to optimize their awesome apps for classroom use by adding features such as transposition, tempo control, root note, 3 string, basic and pro chord options that are shown on the screen, and the ability to sort songs by their chords and difficulty.
After Little Kids Rock distributed the apps to over 500 teachers around the country and used them in teacher trainings, Gary was able to see and experience the most effective ways to incorporate them into a Modern Band program.
Now the founder of Pow Music, Gary and Musopia collaborated with five amazing teachers that will act as mentors to anyone who takes this course. You'll see them using all of the features of the apps and the supporting resources that come with the curriculum in combination with other classroom best practices to engage their students and guide them along their learning pathway. You'll also hear in their own words why they do what they, along with interviews with some of the students!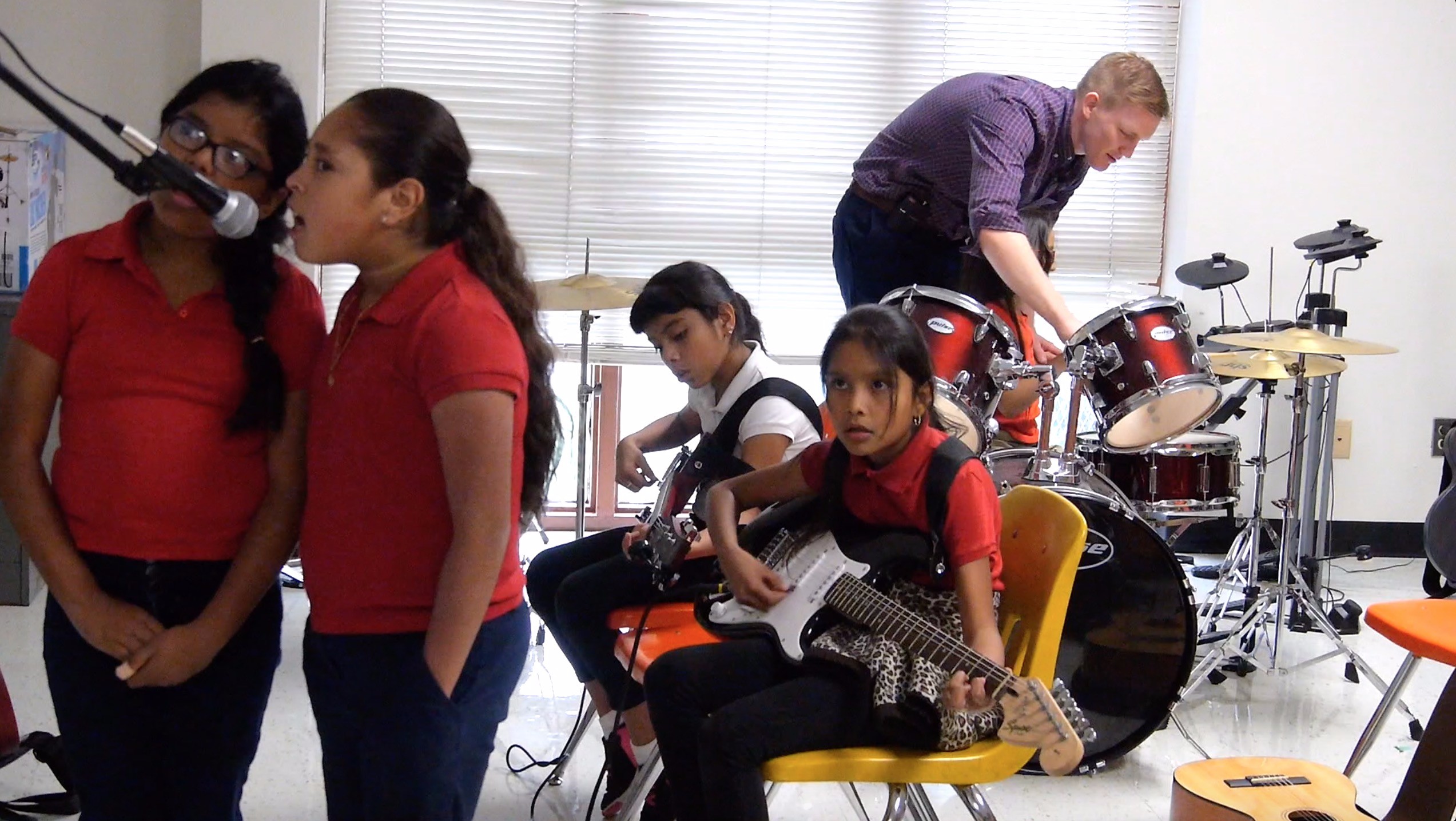 This is what classroom teachers are saying about Musopia's Play for All! method
"It´s going to be the future of music education. This makes teaching songs so much more structured and simple for me."
—Diane Harris, Elementary music teacher, Dallas TX
"I've done classes with traditional Kodaly and Orff stuff and it's not the same. I don't have their attention the same way. They don't feel this anxiety and they're really able to express themselves. What a great gift to give to a kid, to be able to express themselves."
—Albert Harrah, Elementary music teacher, Dallas TX

"It almost makes it like there is a second teacher in the room which is very nice."
—Darren Rome, Elementary music teacher, Dallas TX
How The Course Is Structured
The course begins with the most basic ways to use the app such as selecting and sorting songs, saving songs and creating playlists. It then gets more in depth exploring the transposition feature, sorting by chords, and the customizable arrangement mixer to take your students from playing along, to playing by themselves.
The second unit showcases specific teaching best practices to help differentiate, incorporate other instruments, and assess student learning. The third unit will teach you everything you need to know to tackle the technology challenges, and get the apps hooked up in your classroom.
The final unit contains all of your print resources including the curriculum, the worksheets and assessments, and the supporting materials.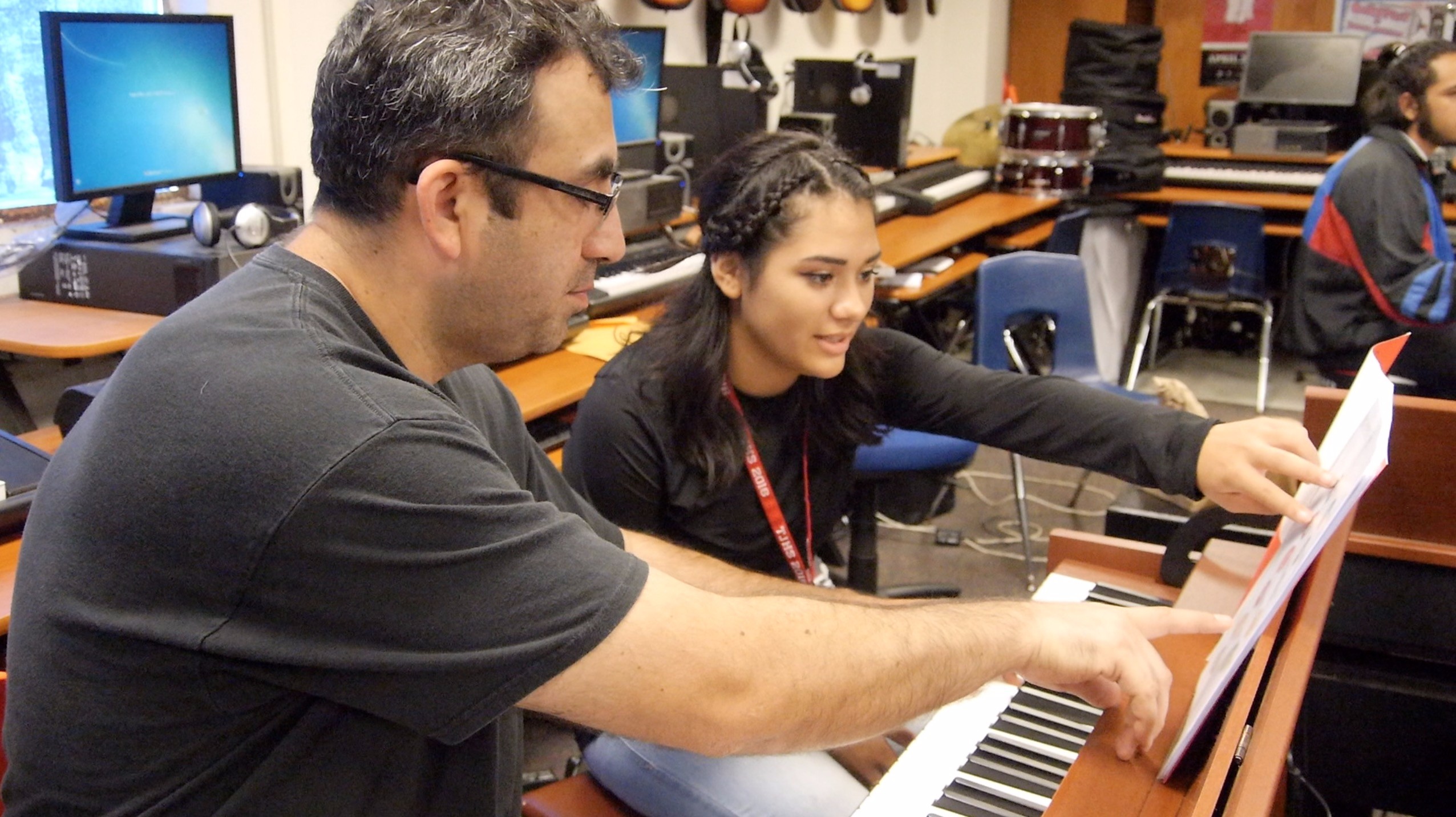 If you're ready to engage your students like never before, while also making your job easier than ever, enroll in the course now and we'll see you on the inside!